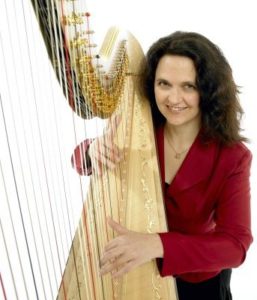 Welcome to iHarp
Harp Lessons Online from Lauren Scott
Here you will find
One-to-one online harp tuition
I can provide personal harp lessons via our web cams to anywhere in the world.
Video archive
Free video clips on all aspects of playing your harp.
Computer guidance
to help set you up so that you can have lessons online
Lauren Scott: About me
I am an experienced solo, chamber and orchestral musician based in the North West of England. I started learning the harp at the age of 6 and I did my music degree at Trinity College of Music, London.
I have many years experience of teaching pedal harp & lever harp using the ABRSM grade system and also a non-grade system for adults with emphasis on learning repertoire.
I particularly enjoy teaching adults who tell me that they always wanted to play the harp but felt they were too old to learn….. you are never too old to learn to play the harp!
The harp is a wonderful instrument to learn to play, it sounds lovely from the moment you play it – no squeaks or honks to put up with. Yes good co-ordination helps, but it's a fantastic brain-trainer and the co-ordination you need will come with practice.
I want you to enjoy playing the harp and will help you to get the right start so that you can get the most from your playing.
On this website you can find out how to get a harp, set up your computer so that you can have lessons from me over the internet and buy lessons online.
21st century harp lessons – expert tuition over the internet in the comfort of your home.
You can find out more about me here