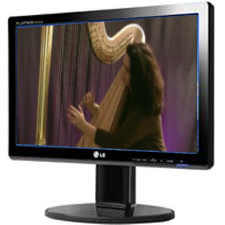 Online one-to-one harp lessons
Thanks to the wonders of modern technology, I can provide personal live harp tuition, no matter where you are around the world, via video conferencing using Skype software.
For an indication of how a video lesson looks, check out my sample video clip here (this is a recording, not a live session, for which you don't need Skype).
What you need
A harp – minimum of 27 strings with all levers.
Skype software (which lets us make video calls using a webcam). If you don't have it, Skype is available free for Windows, Mac and Linux users.
A webcam. Minimum recommended specifications: 640×480 pixels (equivalent to 1.3megapixels), 30fps (frames per second) OR a video camera which you can connect to your computer via a USB or Firewire cable.
Microphone connected to your computer.
A fast Internet connection
Headphones – depending on the sound quality of your computers internal speakers.
Preparation
If you don't already have Skype, I suggest that you download and installed it (there's Skype help available in their website), and make some video calls to friend and family first.
For our lesson, you'll need to set-up your Webcam and computer so that I can see your entire harp, and hear you!
It can take a while getting the right position of camera and microphone, so it's worth spending some time to sort this out. Don't forget to think about lighting levels and also turning off phones and and making sure you won't be distracted by children or pets!
You need to set up the camera so that it films you from your left hand side, 45% to your left from the front facing of your harp. The picture you are capturing needs to include all the harp strings, levers, and also your hands, arm and face!
Once you have sorted out the position of camera and microphones it's best to do a practice test run with a Skype friend first so that there is minimal wasted lesson time.For the first lesson I do allow an extra 10 minutes to double check any technical equipment issues.
How to arrange a harp lesson
Work out about 4-5 different half hour or hour time slots that are convenient to you in your local time. Choose different dates and times of the day within a week.
Feed those times and dates into the time zone convertor here making sure you put your local time/date and location in the top section Select time and place to convert from
Make sure you select place to convert to London UK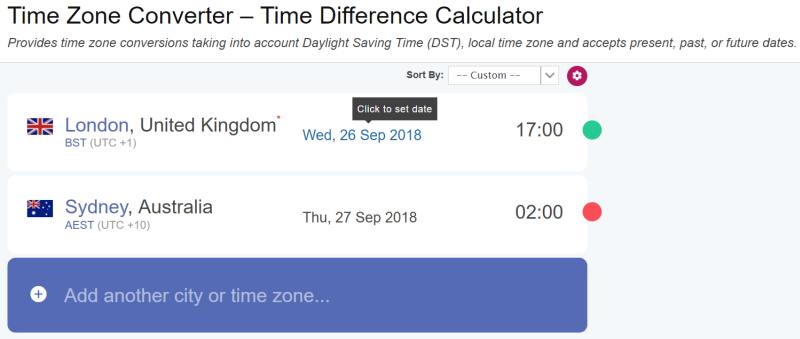 Email me at lauren@iharp.info

all those converted

UK

times and dates
let me know where in the world you are based
what make and model of harp you have
how long you have been playing, or whether you are complete beginner
whether you are an adult, or you are making a lesson request for your child.

 I'll then email you back and then we can confirm and sort out a time/date.
Once we have found a time slot that works well for us both, I like to try and keep to the same time/date if at all possible for further lessons. Please bear in mind though that as a professional gigging musician, I can't guarantee the same time slot each week/fortnight for you, but will try my best to accommodate you.
I'm happy to teach in different time zones, but I do need to sleep! So please don't email through requests for lessons that fall between the hours of 02.00 – 08.00 GMT (UK time)
How often should you have lessons?
That very much a personal decision and depends upon the individual and how much time they have to practice.
I'm happy to be guided by what you want out of your lessons and the timescales and goals you want to reach.
I have an adult student who started having lessons because she wanted to play at her sisters wedding ceremony later that year…… and she did!
If you want to gain qualifications I teach students using the ABRSM (Associated Board of the Royal Schools of Music) and they have exam centres world-wide.
For children, regularity is best. Because of the demands on children today with lots of school work and extra curricular studies I usually recommend a half hour lesson once a fortnight for children in junior school (up to age 10), and a one hour lesson once a fortnight for children in senior school (11+).
For adult beginners, I recommend one hour lessons once a fortnight to begin with. Once the basics have been sorted out then a one hour lesson either once every 3 weeks or once a month. If however you have more time to practice and feel you could benefit from continuing with fortnightly lessons then I'm happy to do so.
What is the cancellation policy?
Coming soon!
Personal harp tuition costs
Lessons are bought via our secure server in blocks of two at a time, with a special discount if you buy them in blocks of 5.
Please email me with how many lessons you wish to purchase (minimum of 2) and I will email you a PayPal invoice.
Or if you want to purchase gift certificates.
Single lessons costs
Half an hour £20
Full hour £35
Special Offer!
Buy five lesson and get one free (equivalent to a 20% discount)

eg. Buy 5 x half hour = 5 x £20 = £100. And get the sixth lesson free!
eg. Buy 5 x one hour = 5 x £35 = £175. And get the sixth lesson free!